Wish Lists
Items on our wish lists help our agency manage costs while continuing to provide excellent care for our clients. Wish lists are updated regularly so you can be confident that the items below are our current greatest needs. Amazon Wish Lists are included below for ease of purchase. Interested in hosting a supply drive? Scroll down to learn more!
Our Day Resource Center wish lists provides items for daily operation. When clients walk through our door, they are offered a cup of coffee or tea as they wait. A hot cup of either beverage can help settled nerves and assist clients in grounding themselves as they share about their situation.
Our hygiene and snack closets are accessed daily by clients and their children. We offer snacks for the very same reason we offer coffee or tea. A snack is a simple kindness that can fill an empty spot and help a client focus. Additionally, a snack can help a child feel more secure in an unfamiliar location. Homelessness can be traumatic, but receiving care does not have to be.
Thank you for choosing to provide these items for our agency, but more importantly, thank you for caring about single women and children in our community!
Agency Wish Lists
Day Resource Center
14 Gallon Trash Bags
Coffee and K-Cups
Creamer
13 Gallon Trashbags
Glue Sticks
#2 Pencils
Hygiene Closet
Empty Travel Size Refillable Bottles
Poncho
Baby Wipes
Diapers, all sizes
Chapstick
Feminine Wipes
Laundry Detergent Pods
Quart Ziplock Baggies
Gallon Ziplock Baggies
Conditioner
Razors
Shaving Cream
Washclothes
Snack Closet
Individually wrapped:
Juice Boxes
Granola Bars
Chips
Applesauce
Goldfish
Quart Ziplock Baggies
Gallon Ziplock Baggies
Supply Drive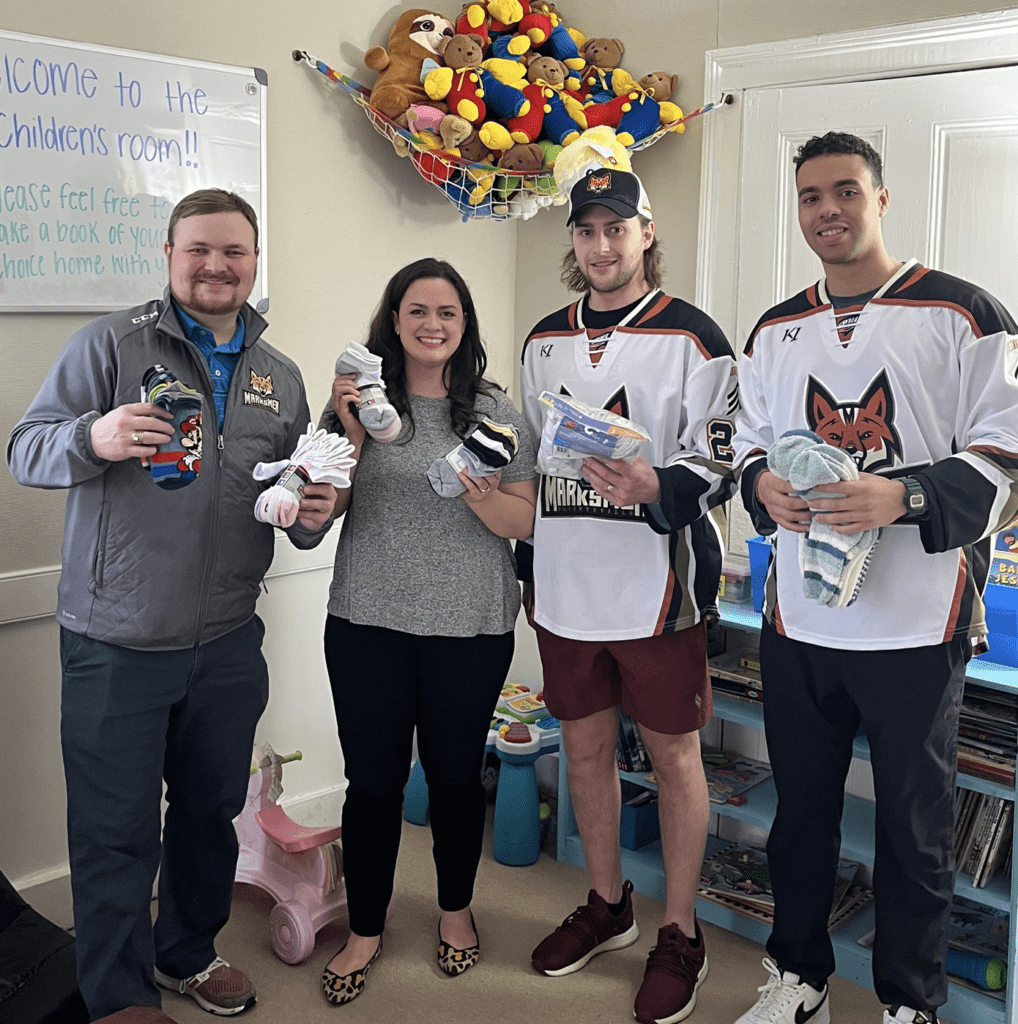 Supply drives are a great way to engage your office, book club, faith group, and more in giving back to our community. To host a supply drive, simply select one of the above wish lists and notify our agency of your supply drive plans. Email us your details and send some photos so we can share your kindness across our social media platforms.