Day Resource Center Services
When participating in active case management at Connections of Cumberland County, clients are able to access the below services. If you are interested in becoming a client, please complete our New Client Intake.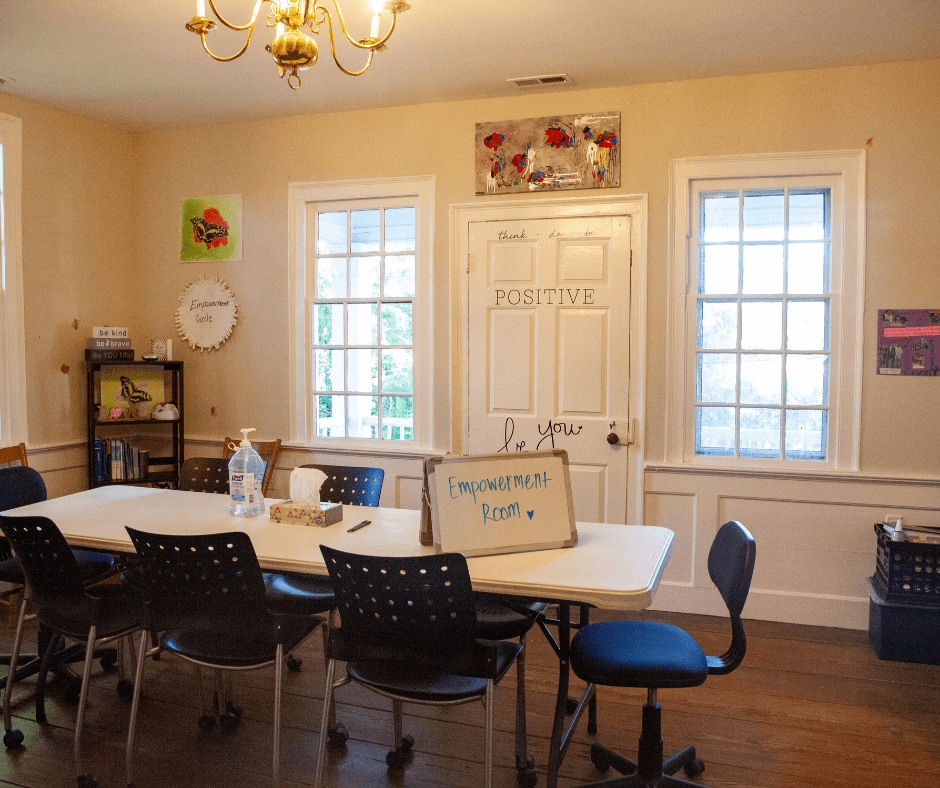 Case Management
Caring case managers work with clients to develop goals with timelines and action steps to help guide clients in their journey. Clients are linked with resources and other services in the community to assist them in improving their situation. Case managers may submit referrals to other agencies or help the client navigate social services systems to meet their needs.
Empowerment Groups
Patterns we develop often prevent us from growing emotionally and becoming safe and stable. Guided by caring counselors, Empowerment Groups offer mental and emotional support to clients facing tough circumstances. If you find yourself needing to talk and connect with other women, give our Empowerment Groups a try. Groups meet weekly at 1 pm on Mondays and 10:30am on Wednesdays.
Computer Lab
Clients have access to our computer lab to conduct housing and employment searches and complete other activities that may help them improve their situation. Our computer lab is open Monday-Thursday from 9am-3pm. A maximum capacity of 5 clients is allowed at this time. Clients will be limited to 1 hour if others are waiting.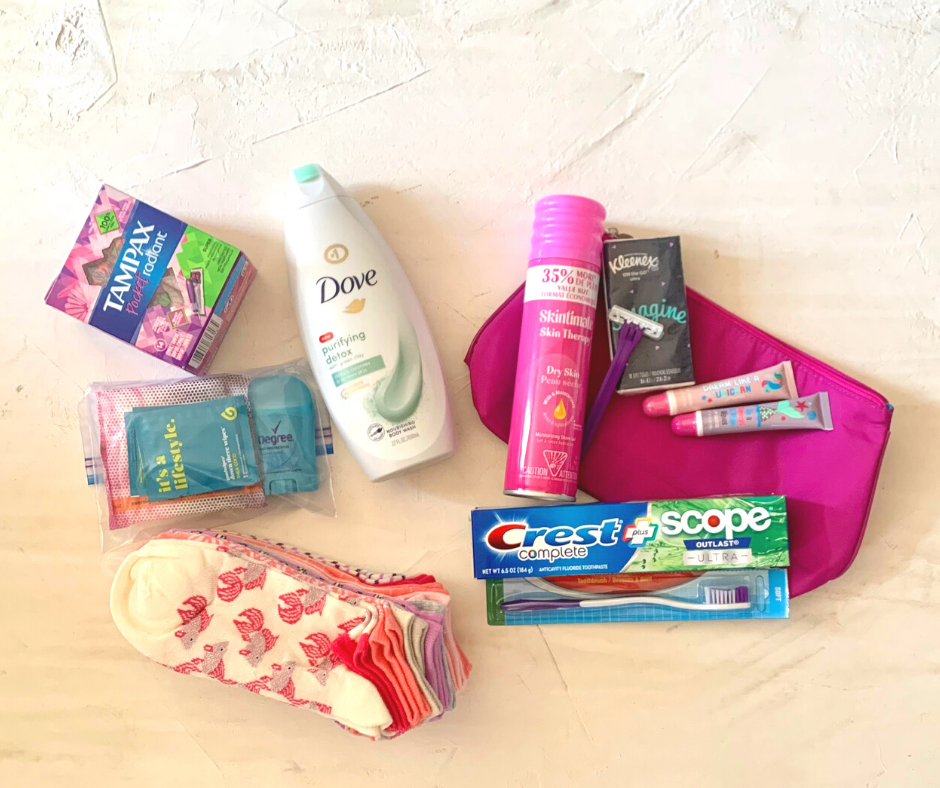 Connect to Fellowship
Fellowship among neighbors is important in any community. We're fortunate to have local congregations who feel the same way. During the school year, local faith communities host our clients for an afternoon of family fun, snacks, and child literacy activities. Contact our agency to become a C2F host.
Mail Station
When applying for jobs or requesting documentation, individuals must list a mailing address. To remove this barrier for our clients experiencing homelessness, our agency welcomes clients to use our mailing address. Clients are allowed to receive mail at the agency while they are working to become housed. To pick up mail, clients must come to the agency and present a valid government ID to our agency's front desk staff.
Hygiene Closet
Clients in need of personal hygiene items can stop by the office 2x a month and receive items from our hygiene closet. Staff and interns will gather the requested items for clients. Our hygiene closet is made possible through the generous donations of our community. Availability of items is subject to change depending on what items are donated.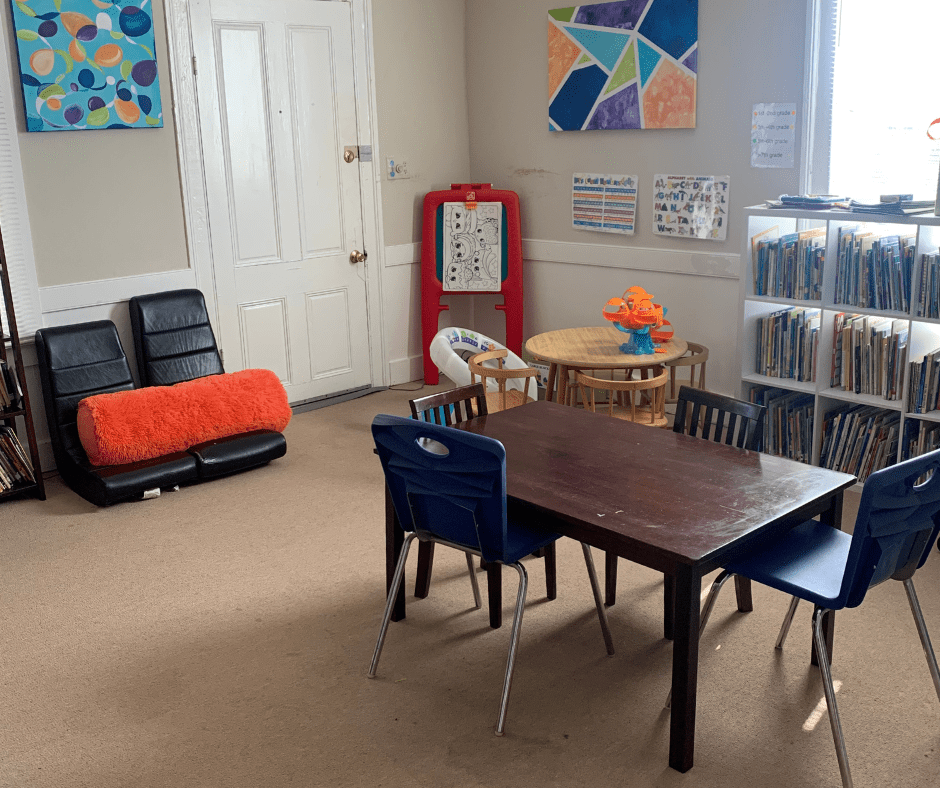 Birthday & Award Closet
While participating in active case management, clients have access to a lending closet to assist in obtaining a gift for their child/ren. When they are able to afford it, clients then give back to the closet for others in need. The birthday/award closet items are for children ages birth-12 years old. Availability of items is subject to change depending on what items are donated.
Children's Room
In an effort to alleviate the barrier of needing childcare to access essential services, our agency created a children's room available to clients and their children who are seeking services at our agency. The children's room may be used during assessments and follow-ups. Children must be supervised by an adult when visiting the children's room and must put all toys, books, and games away before leaving. When leaving the agency, each child is allowed to take with them one book from our children's room.
Budgeting Workshops
When clients request financial assistance through Connections of Cumberland County they make a commitment to attend a budgeting workshop. Topics covered in each budgeting workshop include the difference between wants/needs, planning ahead, the importance of savings and credit, as well as goal setting and common money mistakes. Budget workshops are held on Mondays at 10:30am and Wednesdays at 1:30pm.