Donate
When making a donation to Connections of Cumberland County, you are helping to improve the lives of women and women with children who are at risk of or experiencing homelessness.
Whether you donate your time, items from our wishlists, or make a gift through our Home Sweet Home campaign all donations help support our clients and fulfill our agency's mission to collaborate with all community resources to empower women and children who are homeless or at-risk of homelessness to become self-reliant.
Additional Ways to Give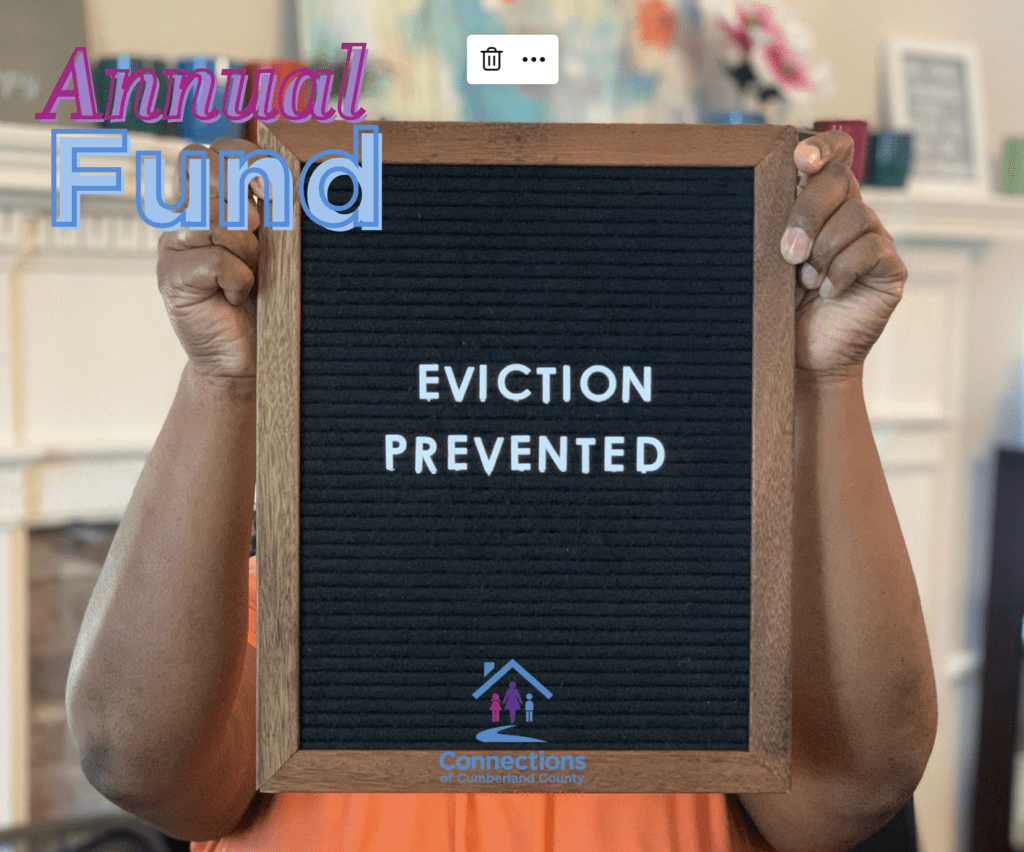 Home Sweet Home
Mothers need to be able to provide safe and nurturing home environments for the children they care for. Children need safe and nurturing environments to grow into successful adults. Together, we can ensure mothers and children have stable and safe housing. Join the many individuals and groups in our community who are helping women and children make their Home Sweet Home. Visit our Home Sweet Home campaign page today.
Annual Fund
Many nonprofit organizations have an annual fund for interested parties to contribute to. At Connections of Cumberland County, our annual fund includes unrestricted funding that allows us to meet whatever needs arise. Annual funds ensure our agency's office operations continue without interruption. We hope you'll consider a donation to our annual fund so that we can continue to serve single women, with or without children, who are working to stabilize their situation and build self-reliance.
Donor Advised Gifts
We are delighted to be a recipient of an individual's or family's charitable giving. Many of our donors find it beneficial to manage their giving through a Donor Advised Fund. When you set up a Donor Advised Fund, you can contribute cash, securities, or appreciated assets. Contact your fund manager to learn more!
If you have a Donor Advised Fund, please keep us in mind the next time you make a gift. Simply contact your fund manager and request that a gift be made to Connections of Cumberland County.