Thank you Women's Giving Circle!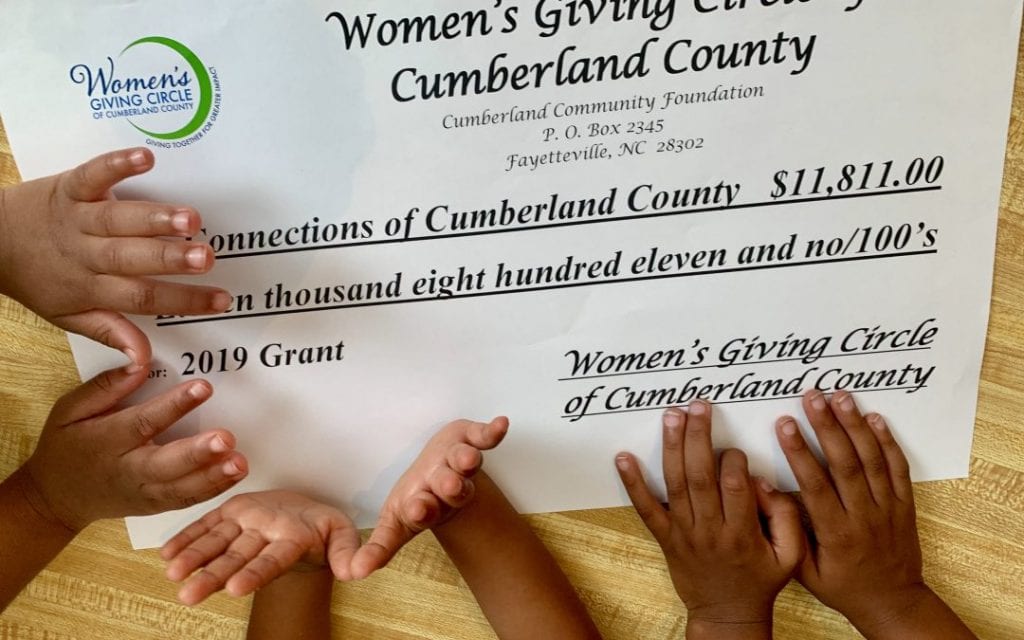 The Women's Giving Circle of Cumberland County announced five grant awards Monday for this year's funding that totals nearly $55,000.
About 30 members gathered for the presentation that was held at the Birnam Drive home of a club member.
The Women's Giving Circle operates as a fund of the governing Cumberland Community Foundation. Grant awards for this year's selected projects include a focus on literacy, life skills, child abuse and foster care.
The five organizations receiving grants were selected from roughly 13 nonprofits that had applied, said Susan Barnes, the Giving Circle coordinator with the Cumberland Community Foundation. A grants committee takes the applications before the overall 124 Giving Circle members vote on the recipients.
Following organizations are receiving funding for 2019-2020:
• Friends of the Cumberland County Public Library (receiving $12,148 in funding): The Cumberland County Public Library is partnering with Clark Park to create a story-walk at the park on Sherman Drive to encourage children, caregivers and their teachers to experience reading, participate in physical activity and explore nature together.
"I think most of us understand how vital the skill of reading is," foundation president Libby Daniel said during the presentation. "And there is a goal for most children to read at grade level when reading for a grade. This is a major milestone that positions them to be successful in school."
Megan Smith, who is youth services manager for the public library, said staff will be going out into neighborhoods and into the schools promoting the story-walk, which will consist of each page of a picture book laminated and displayed along a walking trail. The stories, she said, will be changed on a quarterly basis.
"So we're very grateful for this opportunity," Smith said.
• Child Advocacy Center – $11,811: The center will use the money "primarily for group individual counseling," said Roberta Humphries, the center's executive director.
The CAC provides on-site trauma-focused cognitive behavioral therapy for abused children through individual counseling and offers two group therapy programs for girls and boys.
"These children have had a rough road," Daniel said.
• Connections of Cumberland County – $11,811: This money will go toward the agency's four prime programs, according to Ieshia West, volunteer coordinator for the organization. The programs are geared toward improving the lives of women and children who are homeless or toward preventing them from becoming homeless.
• Boys and Girls Clubs of Cumberland County – $10,000: Don Williams, the chief executive officer of this organization, said the money will be designated toward its SMART Girls program at Spring Lake Middle School "that teaches girls about social skills, personal hygiene and prevention programs. We're trying to teach them about alcohol, illicit drug usage, tobacco and premarital sex."
• Boys and Girls Homes of North Carolina – $8,800: The funding will contribute to the training of foster parents. Currently, the homes are servicing about 180 children through foster and residential care. Many of them are from Cumberland County.
"We're hoping this year to have about 250 foster parents," said Mike Garrell, director of corporate and foundation relations with the Lake Waccamaw-based Boys and Girls Homes of North Carolina. "Your contribution really helps in making a difference."
Established in 2008, the Giving Circle has awarded more than $550,000 in grants to nonprofit organizations in the county to benefit women and children in need, according to materials provided by the group. This organization has a stated purpose "to impact substantial, positive change for women and children in Cumberland County through philanthropy and education."
Staff writer Michael Futch can be reached at mfutch@fayobserver.com or 910-486-3529.