Indigo Moon Film Festival to benefit homeless, at-risk women and children at Connections' Day Resource Center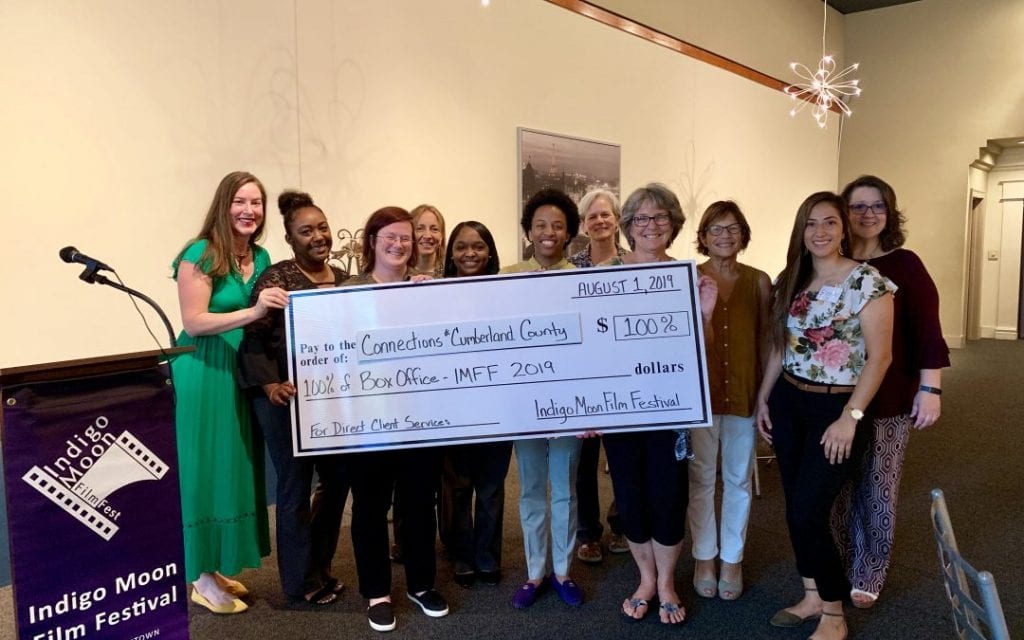 The Indigo Moon Film Festival will donate 100% of its box office sales to Connections of Cumberland County.
Along with movie lovers, homeless and at-risk women and children will benefit from this year's Indigo Moon Film Festival.
The organizers of the festival, to be held Oct. 11-13 in downtown Fayetteville, announced Thursday that Connections of Cumberland County will be given 100% of the proceeds from the box office sales.
Pat Wright of GroundSwell Pictures, sponsor of the festival, said the donations fits in well with the event's motto, "Film Inspires Change."
"There are a lot of women and children who fall into this category," Wright said, "and Indigo Moon is thrilled to be part of the solution."
Connections of Cumberland County is a nonprofit organization that works to help women and children who are homeless or at risk of losing their home.
It collaborates with other agencies to connect clients with community resources they need to become self-sufficient and offers a space where clients can send in applications, use email and access other services.
Crystal Bennett, executive director of Connections, said she was "humbled" by the support. She said Connections has helped about 1,100 women and 1,400 children since 2014.
"We can't even believe how blessed we are to have your support," Bennett said. "We are amazed by the community support, each and every day."
The Indigo Moon Film Festival will be held at four locations in downtown Fayetteville — the Cameo Art House Theatre, the Cameo's upstairs Loge screen, the Arts Center and the Airborne & Special Operations Museum. The museum is a new site for the festival.
Wright said more than 80 films will be featured at this year's festival. An announcement of the lineup is scheduled to be held Aug. 27.
"We've got films from 25 different countries we're looking at," Wright said.
Some of the directors will be on hand to discuss their films in question and answer sessions after the screenings.
Staff writer Rodger Mullen can be reached at rmullen@fayobserver.com or 910-486-3561.