Connections awarded $18,784 from Women's Giving Circle of Cumberland County, a fund of Cumberland Community Foundation, Inc.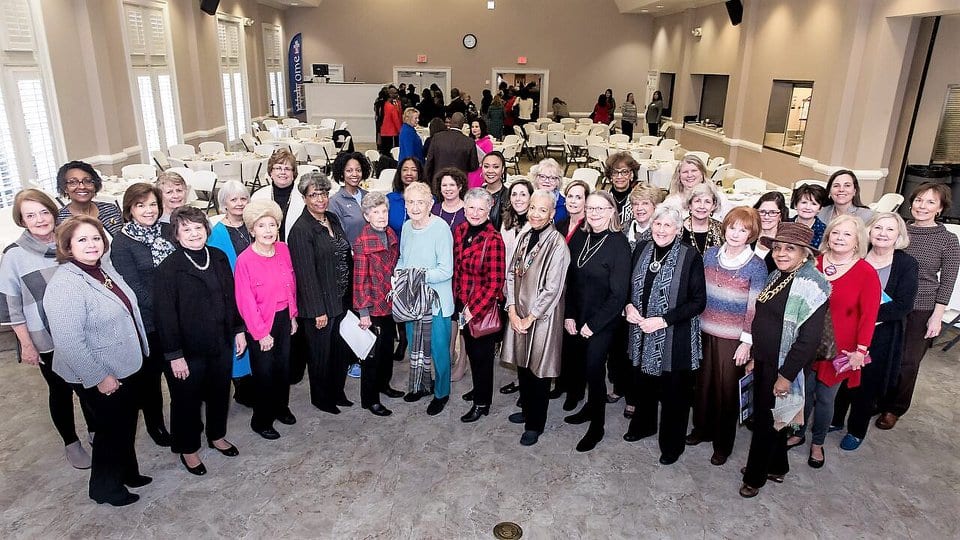 The Fayetteville Observer
By Nancy McCleary, Staff Writer
Women's Giving Circle awards $48,000 to fund groups helping children, women
The Women's Giving Circle of Cumberland County awarded $48,080 in grants to agencies that provide services for children and women in need of food and shelter.
About 30 members gathered for the presentation that was held at the Ellerslie Drive home of a club member.
After a social hour, the women — along with two men who belonged to one of the organizations receiving money — gathered on the deck for the presentation, keeping one eye on the storm clouds that were gathering.
Each organization receivingmoney submitted a proposal for use of the funds. A committee, headed by club member Mary Flagg Haugh, voted on the winners.
Alms House of Hope Mills received $13,700 to support its Kids Assistance Program that serves elementary, middle and high school students in the Hope Mills area on weekends. Students in need are provided with backpacks of food to help supplement their meals through the weekends.
Volunteers prepare about 475 of the bags each week, said Delores Schiebe, the Alms House executive director. Recipients are determined by social workers. Currently, Schiebe said, the program has been helping children at 10 area schools.
"The provided bags cost about $5 a bag," Schiebe said. "It gets pretty expensive. This is a really nice chunk of money."
Connections of Cumberland County was awarded $18,784 to fund the position of a part-time case manager to assist in providing support services at the Day Resource Center. The agency offers programs designed to better the lives of homeless single women, single mothers and children.
"Having the Women's Giving Circle trust us with their precious resources to serve children and their mothers who are experiencing homelessness means so much to us at Connections," said Crystal Bennett, executive director. "What a gift to our community," she said of the Women's Giving Circle.
The Salvation Army of Fayetteville received $10,000 to use toward the new homeless shelter for families, children and single women. The shelter replaces the one was damaged in Hurricane Matthew and subsequently closed.
"Every dollar that we receive is helpful, whether it's a $1 in the (Christmas) kettle or $10,000 like this grant," Capt. Matt Tratham said. "Our goal is to put every dollar to the maximum use."
Serving With Accountability and Teamwork received $5,596 to support its Blessings in a Backpack for Westarea Elementary School, which provides food on weekends during the 2018-2019 school year for children who might otherwise go hungry.
A representative from the that group was unable to attend, said Marion Gillis-Olion of the Women's Giving Circle.
The Women's Giving Circle of Cumberland County began in 2008 and has since awarded more than $500,000 in grants to nonprofit organizations in Cumberland County that provide assistance to women and children in need. It includes more than 115 women. Funds are held and maintained by the Cumberland Community Foundation.
Staff writer Nancy McCleary can be reached at nmccleary@fayobserver.com.
Photo Description: Women's Giving Circle Members at the 10th Anniversary Breakfast on Feb. 8 – Celebrating more than $500,000 in grants given to improve the lives of women and children in Cumberland County!